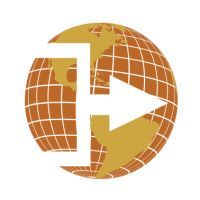 Washington, D.C. is always an interstring place to visit. I love museums, and there's plenty of them!
In the 80's I went on a trip to Washington, D.C. with this group of people. It was a very affordable trip – just had to chip in a few bucks towards gas and buy most of my own food. We stayed in Hostels and different Church places along the way. It was a group of non-denominational Christians, and a couple people I went to school with where along for the ride.
Over all it was a fun trip – I just had to tolerate some praying and Christian music. Bible tracts used to be a big thing, I'm not sure if they still are since I haven't seen one in years – but some of these tracts were great. By great I mean ridiculously great – almost comical. They had boxes of these things, and it was fun reading because nearly all of them threatened burning in hell for all of eternity. A lot of them had to do with the beast, or the mark of the beast. The Antichrist was a great way to strike fear in the hearts of sinners, I guess.
On this trip we did get to do a "tour" of the White House. The tour was only part of one of the wings and we never got to see the oval office or anything. In fact – I seem to remember it was only 4 or 5 rooms – but it was still interesting. I also remembering spending a whole day at the Smithsonian National Air and Space Museum. That was back when the USS Enterprise model from Star Trek was in very bad shape – nearly falling apart. I guess they have restored it now.
I've been back to Washington, D.C. a couple times since then and have still only seen a fraction of what there is to do there. D.C. has plenty of things to do for visitors including 21 Smithsonian museums and the National Zoo. Last time I went to D.C. we visited the African American Museum. Definitely a museum that I would recommend highly. Of course there is the U.S. Capitol, and the many monuments around the city. Check out the National Mall, local shops and marketplaces, and the great parks and art that the city has to offer. Additionally, Washington DC has a vibrant food and drink scene.
Washington, D.C. has produced many notable musicians across various genres. Some influential musicians from Washington, D.C. include Duke Ellington and Fugazi.