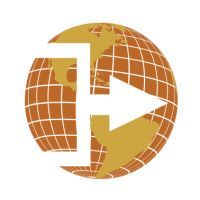 Formed along with the Great Lakes as the last ice age glaciers melted, Mackinac Island covers a little over 4 square miles.
The Island is on Lake Huron between the Upper and Lower Peninsulas. Fort Mackinac was built by the British during the American Revolutionary War. And the island was also the site of a couple battles in 1812 before the U.S. eventually took over.
Most of the original buildings on the island have been preserved or restored and the entire island is listed as a National Historic Landmark. There are no motor vehicles allowed on the island except for an ambulance and a fire engine. I think there about 600 people who live on the island year-round, and over 500 horses. Horse or Bicycle are the mode of transportation there.
The first time I visited Mackinac Island was in 1980 and it was a school trip. Also, in 1980 the film Somewhere in Time was shot on location at the Grand Hotel – Staring Christopher Reeve who was also in Superman II that year. Being 14 Years old at the time – I saw Superman II at the theater but didn't watch Somewhere in Time until a few years later. Somewhere in time is definitely the better of the two films.
Back in '80 on that first trip I was a dumb kid looking for any excuse to get into trouble, and the beauty of the island was lost on me that time. I spent most of the afternoon clowning around with a couple friends, eating junk food, and buying some worthless souvenirs. During that trip we got to tour the fort and I remember one of the things that struck me was how small the barrack beds were – and how short the uniformed mannequins where. The average man's height back then was a few inches less than it is now. A few of us also got inside the Grand Hotel and rode the elevator up and down until we got kicked out. Now they charge you if you just want to go inside and look around.
Among other things to see while on Mackinac Island besides the fort is Arch Rock. It's an often photographed natural wonder standing 140 feet above Lake Huron looking a little bit like the Guardian of Forever time portal from the original Star Trek series. Of course the Grand Hotel is pretty amazing as well – you can view the Straits of Mackinac from the world's longest porch.