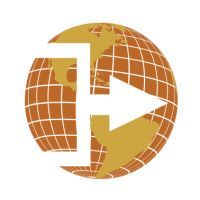 Girona is 101 Kilometers (little over a 1 hr drive) north of Barcelona. A beautiful city full of well-preserved medieval buildings.
We were on a day trip to Figueres and Portlligat, and stopped in Girona for a little while. I would love to go back there when I could spend more time.
We started the day in Girona, which is a historic city in Catalonia. We checked out the Cathedral of Girona, but did not have enough time to explore the Jewish Quarter. Our guide told us that taking a stroll along the Onyar River and visiting the Museum of Art, Archaeology, and History of Girona are also things popular things to do.
From Girona we headed to the town of Figueres, a town in the Alt Empordà region of Catalonia. The main attraction here is the Dalí Theatre-Museum, which houses a collection of works by the artist. The museum holds one of the greatest Dali collections in the world. And I would have to assume the Dali Museum in St. Petersburg Florida would be the second best. If you are a Salvador Dali fan you would love this museum – every square inch of the building had the touch of Dali. And Dalí is even buried in a crypt at the Museum, which I didn't know until we visited.
From Figueras, we made our way to the nearby village of Portlligat. Portlligat is a beautiful fishing village that was once the home of Salvador Dali. Visit the Casa Museu Salvador Dali, which was his residence for many years, and is now a museum. You can explore the house and see some of his personal belongings, as well as some of his works. The Dalí House-Museum in Portlligat is a must-visit, as it offers a glimpse into the life of the artist and his surreal creations.
As you travel between Girona, Figueras, and Portlligat, take some time to explore the vineyards that dot the countryside. The Empordà region is known for its excellent wines, particularly reds and rosés made from the Grenache grape. You can stop at a local winery for a tasting or take a guided tour.