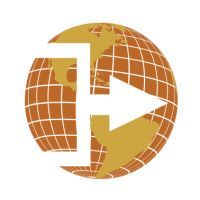 For me, one of the highlights of the Kentucky Bourbon trail is the Maker's Mark Distillery.
Makers has been my go-to Bourbon for years now – and it was a cool experience to visit the distillery and take the tour. Since then I've become an ambassador and have my name on a Barrel aging there, so in a few years I'll have a palette of makers I guess.
I remember my grandfather drinking a lot of Jim Bean and Old Grandad when I was young. The story goes that when I was a baby and they wanted to stop me crying, they would give me a spoonful of bourbon and honey. Maybe that's when I first started developing my love of bourbon. When I was fresh out of high school everyone drank Jack and coke. We weren't old enough yet so we'd find one of the old bums that hung around by the train tracks and have them buy a bottle for us. We just had to give them enough for a pint or a couple Jumbos of malt liquor.
For a lot of years I was a fan of Wild Turkey, and when I started Bartending around 1991 that was still my drink until Jim Beam came out with the small batch bourbons – Basil Hayden, Booker, Bakers, etc. Right around that time I also had my first Makers, and it just became the one Bourbon I liked best to drink straight. I still also drink Basil Hayden – and I really like the Caribbean Cask Rye and Port Wine Cask limited edition versions they've come out with recently.
I guess the older I get the less I like to mix drinks. Maybe because I drank a lot of cheap liquor when I was young that you had to water down, or maybe because after all of these years I finally have fine-tuned my palette. But a nice snifter of Makers is just about the perfect drink for me.
A brief history of Makers: Back in 1953 Bill Samuels bought Burks' Distillery in Loretto, Kentucky, for $35,000. He came up with the recipe for his bourbon by baking different kinds of bread – and when he came up with a loaf he liked, he then used that combination of grains for the bourbon. I think his mom came up with the idea for the red wax on the bottle. Supposedly there was an early advertisement that went something like "Makers Mark – Tastes expensive and it is". They were clearly ahead of their time when it came to advertising.