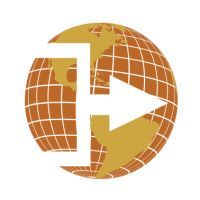 Back in 2007 a couple friends and I planned a trip to Tulum Mexico.
Being that we had to be at the Fort Lauderdale airport early in the morning – we drove from Sarasota the day before and stayed in a cheap motel that night. After a night of loud neighbors, a fight in the parking lot, and a 3:30 a.m. heroin overdose in a room below us – we made our way through fire trucks, and ambulances and headed to the airport.
The very first thing that indicted the trip would be interesting was arriving in Cancun and experiencing red light green light. Basically, as they let you into the country there is a completely random system of green and red lights – green light you pass through, red light you get searched. I got the red light and got searched. No problem – I had nothing illegal on me – just a bunch of camera equipment and electronics, but it's always a strange feeling watching someone rifle through your belongings.
On that trip we stayed with a crazy German expatriate who lived close to the beach in Sian Ka'an. Sian Ka'an is a biosphere reserve in the municipality of Tulum that covers over 5,000 km (part on land – part in the Caribbean). The name means "gate of heaven". Sian Ka'an has about 23 archaeological sites/ruins of the Maya civilization.
We stayed on a beautiful stretch of beach in the biosphere, but every morning there was trash that had washed up on the shore. The majority of the trash was from cruise ships – water bottles, shoes, barbie dolls, toys. Apparently at night the cruise ships hose off the decks and anything a guest leaves behind is blown off into the water. There is also trash from neighboring islands that operate open land fills. Wherever there is a storm – all that trash is flushed out to sea. But the most disturbing thing was seeing medical waste from New York. Medical biohazard bags with the names of New York Hospitals, syringes, gloves etc. It's appalling that someone can dump medical waste in North America and it ends up on a beach in Mexico.
Sian Ka'an is amazing, and the fishing was phenomenal. You need to sleep in a hammock, or if in a bed -don't let the covers touch the floor. You want to minimalize ways the various critters can get up into your bed during the night. In the mornings there would be small scorpions scurrying around in the kitchen. The German would stomp on them with his bare feet. But when a large black centipede showed up one morning he carefully chased it out with a broom. "Don't want to mess with those guys" he said.