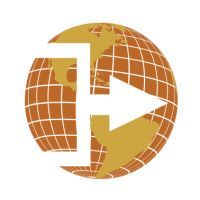 New Orleans is one of those cities I wish would never change, and to a certain extent it hasn't changed all that much.
There's something about the people in New Orleans, their friendliness and generosity – it feels different from most other cities. It's a town where just about anywhere you find yourself, you soon feel at home.
I first visited New Orleans in the early 90's, and immediately fell in love with it. A couple times I even almost considered moving there. Talk about a place with history, French and Spanish Creole architecture, phenomenal food, and great music! Other than Nashville I can't think of another place with so many musicians per square foot.
In 1999 I was lucky enough to catch Glynn Styler and Royal Fingerbowl at the Mermaid Lounge. That year was also the 30th anniversary of the Jazz festival, and the musicians that year included Fats Domino, Ray Charles, Branford Marsalis, Willie Nelson, Santana, The Isley Brothers, Dave Brubeck, Los Lobos, Little Feat and Dr John. Jazz Fest is three days full of music held at a race track in the middle of New Orleans. 2 major stages where the larger acts perform, and then about 12 smaller stages and tents. You basically walk around the track and you'll hear Blues, Jazz, Gospel, Cajun, folk, Latin, just about every different kind of music you can think of.
I've never been to Mardi Gras, I did visit during St. Patrick's once and that was pretty crowded and crazy. I normally try to visit New Orleans during the slower times of the year – which are few because there is always something going on. I just like wandering around the French quarter popping into different bars, or walking around the garden district checking out Lafayette Cemetery No. 1.
One of the last trips we visited St. Louis Cemetery No. 1 – for that cemetery you actually have to go with a tour guide – they just don't let people wander Around in there anymore due to the vandalism. The Voodoo Queen Marie Laveau is buried there. Lots of cemeteries around New Orleans, you could spend days wandering around in them. New Orleans is about 8 feet below sea level so bodies need to be buried above ground in marble vaults – "the cities of the dead".