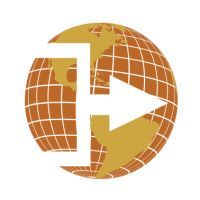 In 1923 a 5 ft. tall 100 lb man named Edward Leedskalnin started building a Castle using large chunks of limestone weighing several tons.
The original castle was in Florida city, and in 1936 Ed decided to move to a new location. It took him 3 years to move his coral castle to its new location between Homestead and Leisure City. It took almost 30 years to complete. He continued to work on the castle until his death in 1951, and to this day nobody has been able to figure out how he accomplished it.
He worked in secret mostly at night using old farm machinery parts and homemade tools. The coral pieces that are part of the newer castle were quarried on the property only a few feet away from the castle's walls. The pool and the pit beside the southern wall are quarries.
Ed used to tell people he had figured out the secrets used to build the ancient pyramids.
The grounds of Coral Castle consist of around 1,000 tons of stones in the form of walls, carvings, furniture, and a castle tower. One of the structures - an 8 ton revolving is carved so that it fits within a quarter of an inch of the walls. So well balanced that supposedly a child could open it with the push of a finger.
Other structures include a sundial, a stone rocking chair and a 500-pound heart-shaped stone table.